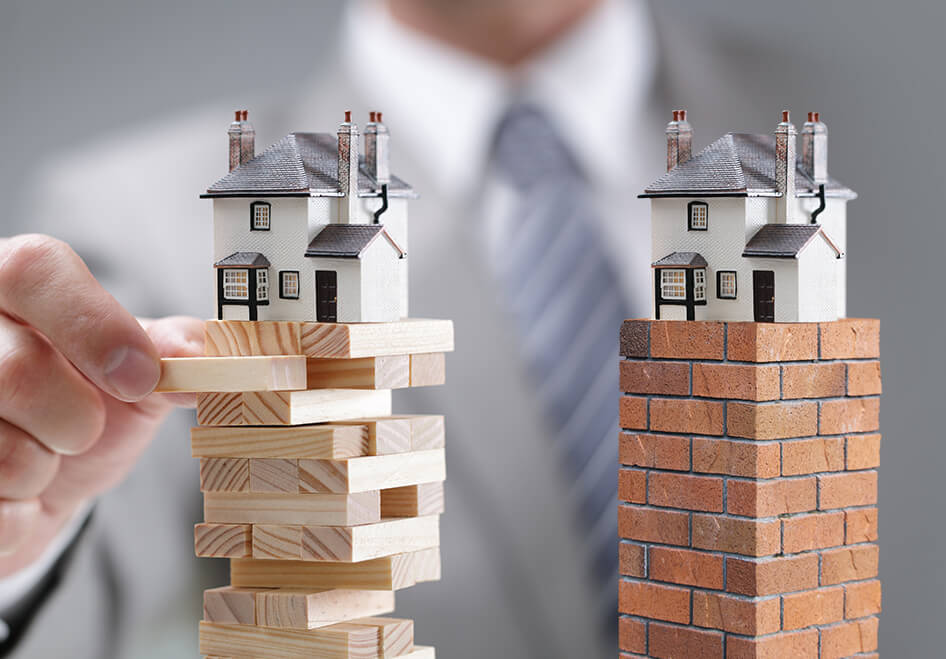 At the heart of our revolution is how we think about working within real estate. The following topics will help you to better understand where we're coming from.
Old Thinking:
Traditional industry service contracts including commission only arrangements are an anachronism. They ignore an employer's principal obligation to both remunerate and provide confidence/stability in a contractual relationship.
The current system rewards only the agent who makes the sale despite the work and effort contributed by other salespeople that goes unrewarded.
The current system is a reversal of general business convention where the proprietor carries the risk of being in business and shields his staff from personal liability. In Real Estate most of the business risk is actually borne by the salespeople who generally receive a smaller part of the reward.
Real Estate is the only industry where the full weight of the principal's statutory obligations falls on the salesperson's shoulders and the consequences of the salesperson's failure to uphold those obligations are potentially horrendous.
Usually, there is no principal "consideration" for salespersons risk in the contractual relationship beyond the provisions of Professional Industry Insurance cover that the salesperson usually pays for anyway.
Our Thinking:
The current system is not fair. We want our sales people to be confident that they have a secure career at Ray White Leaders.
We want all of our sales people to be fairly rewarded for their part in concluding a successful sale.
We don't believe you should be expected to carry the risk for a business you don't actually own.
Join the real estate REVOLUTION!
Old Thinking:
It is entirely up to the salesperson to create their own probability of reward by the consistency of their efforts and standards – there is no contractual service safety net to cover less than maximum effort.
The Agency Principal unilaterally dictates performance, remuneration and termination (on immediate notice) without any salesperson right of review. There is seldom an equitable basis provided for the review of performance, rates of remuneration, or the circumstances of staged contract termination.
Once a commission only salesperson, always a commission only salesperson, unless that person aspires to own their own agency and takes up the licensing and managerial challenge to do so.
Current service contracts actually restrict a salesperson's advancement according to performance, only paying them more where they list and sell more, without any permanent progressive improvement in basic rates.
Our Thinking:
As part of our revolution, we'd like to introduce some good old-fashioned common sense. Normal job expectations for our sales people will include:
Income in proportion to time and labour
No business risk and an acceptable safety net
Continuity of service with salesperson's right of review
Real opportunities for advancement.
Join the real estate REVOLUTION!
Old Thinking:
When it comes to agent contracts, one size fits all.
Service contracts across most agencies are almost identical because they are all created for the sole benefit of the principal!
All contracts contain the same provisions to protect the principal's interests by transferring civil and regulatory liability to the salesperson, making the salesperson entirely responsible for their own occupational expenses and limiting the salesperson's right of review.
Our Thinking:
At RW Leaders the "principal bias" has been equitably offset by the provision of remuneration rates that are unequalled elsewhere. The new form of fixed remuneration contracts at Ray White Leaders also incorporate many other elements of accepted responsible social contract.
Individual remuneration rates in accordance with experience and productivity.
Specific parameters for performance review.
Guarantee of remuneration rate on contract renewal.
Fair terms for protection of sales person interest in event of contract expiry.
Join the real estate REVOLUTION!
Old Thinking:
Standard Industry Services Contracts have no provisions for paid leave including holidays, sickness or special circumstances.
Standard Industry Service Contracts do not allow a salesperson to plan and budget occupational costs and family expenditures with any certainty much beyond seasonal up and down turns and other market circumstances.
No standard Industry Service Contract can be taken to a Bank Manager for the purpose of providing complete credibility for a mortgage or other borrowing application.
No standard Industry Service Contract gives any sales person the opportunity to create a family centric job model. Most require some degree of personal compromise in favour of the job.
Our Thinking:
At Ray White Leaders our respect for the rights, responsibilities, opportunities and rewards of our salespeople and their families remains non-negotiable.
We reject much of the "old thinking" and never plan to be "industry standard". We will continue to lead a REVOLUTION to ensure the best possible conditions for our salespeople.
Having the best employment conditions and service contracts of any New Zealand Real Estate Company means we will ensure that we have the best people doing the best job for the Leaders in Real Estate.
Join the real estate REVOLUTION!
Call for a confidential discussion
Call for a confidential discussion